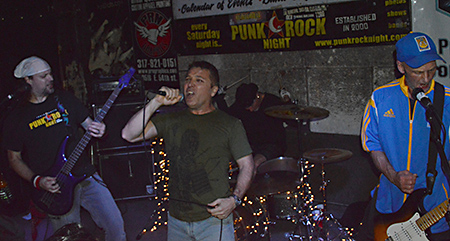 Welcome to the official
Gay Black Republican Website
Indianapolis Punk Rock with tasteful splashes of garage,
surf, hard-core and good old rock.
GBR is:
Pooh Daddy: Guitar
Vic Cardoza: Drums
Doc Gremore: Vocals
Rich Barker: Bass
Pick up the NEWest Album: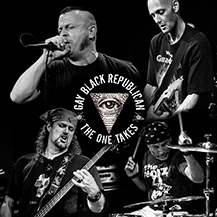 NEW 2015 Album
"The One Takes" Only $8
Available NOW - order today and it ships today!
Free Shipping!

News:
Don't Miss our 15 years of GBR celebration at the Melody Inn on Sept 10, 2016! Inclused a set from The Original GBR line-up, special guests and more!
12-15: Work on our 7th album continues - 11 new songs in the works!
10-15: GBR won the "Best Punk/Hardcore" award by the readers of NUVO Newsweekly.
Our new 2015 album "The One Takes" is now available! And Doc is back!
GBR opened for Dead Kennedy's at The Vogue on June 25, it was an amazing experience!

---
Next Shows:
When

Where

Other Info

Saturday
September 3 , 2016

6:00 p.m.

Anita Fest


Anita Fest #8

Check the Facebook page for more info

---

Saturday
September 10,

10:00 p.m.

The Melody Inn
3826 N. Illinois St.
Indianapolis, IN
(317) 923-4707
Map & Info

Punk Rock Night
at the Melody Inn!

GBR's 15 year anniversary show!

21 and over only

---